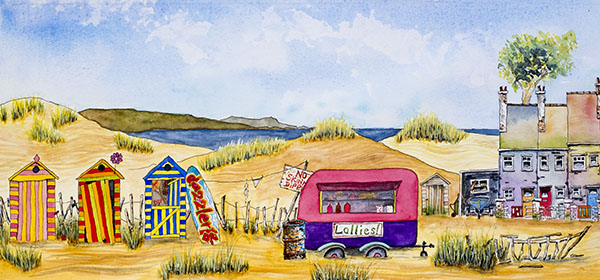 Surf's Up
Print: £30.00
At the less salubrious edge of Seaview lie the dunes. This place used to be a favourite haunt of local families for fun days out, dune jumping, picnicking and messing about on dinghies. These days it's not so popular with the locals and the Lollies stall doesn't get that much business here but the views are usually good. Nevertheless the surf is the best around for those nature-loving, die hard surfers and carefree hippie types prepared to brave it out to get the best all over tan that they can in spite of the local by laws.
Add to cart
Professionally printed on high quality A3 230gsm paper
Printed on A3 sized paper, the image is centered to leave an edge to help with mounting. Frame is not included. The print will be rolled and sent in a cardboard tube.