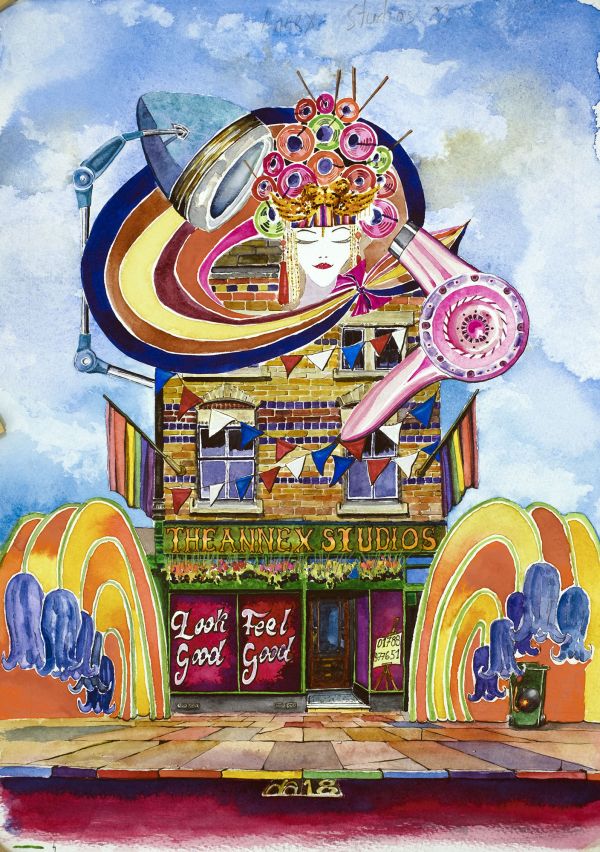 March: The Annex Studios
Print: £30.00
Crikey this is a colourful place that oozes a certain boho, chic, punk, rockabilly style. Need those locks sorting? If so, book an appointment for hair first aid with Nurse Rebecca, Salon Director, who will be happy to help.
Add to cart
Professionally printed on high quality A3 230gsm paper
Printed on A3 sized paper, the image is centered to leave an edge to help with mounting. Frame is not included. The print will be rolled and sent in a cardboard tube.