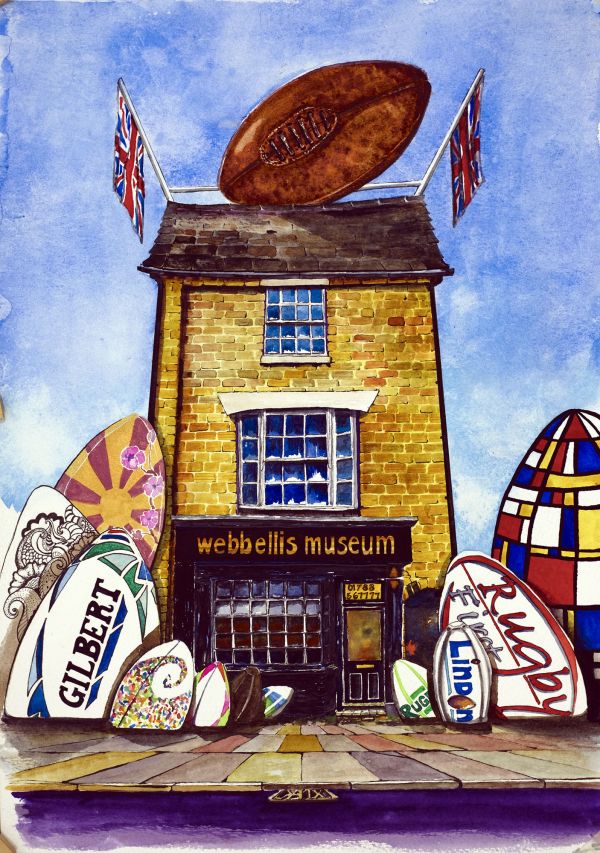 May: The Webb Ellis Museum
Print: £30.00
Is it a museum or is it a shop? Well it doesn't really matter. It's a fab building with an interesting history on the development and manufacture of rugby related products from the ball itself, training kit and back to school uniforms. It's half shop, half museum...take your pick.
Add to cart
Professionally printed on high quality A3 230gsm paper
Printed on A3 sized paper, the image is centered to leave an edge to help with mounting. Frame is not included. The print will be rolled and sent in a cardboard tube.