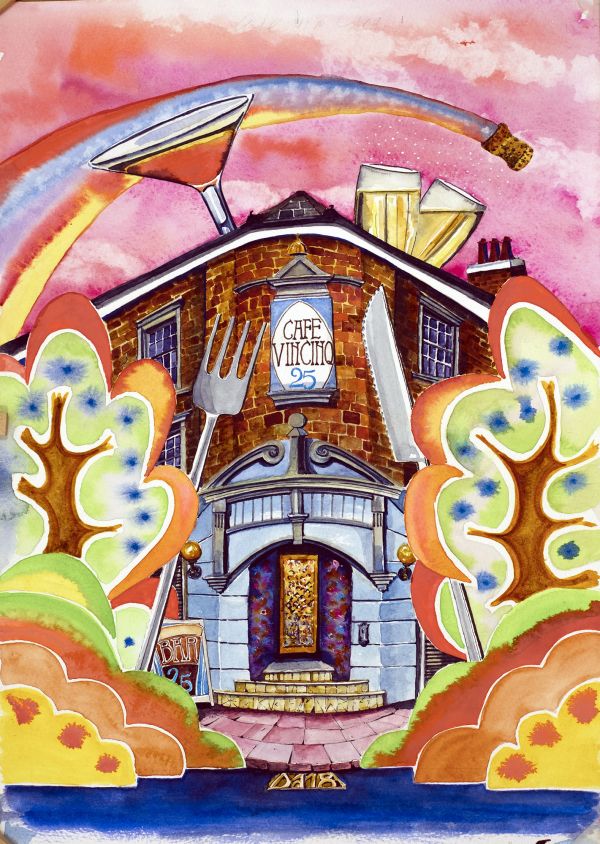 September: Café Vin Cinq
Print: £30.00
Arguably one of the best places to eat in Rugby Vin Cinq oozes class with a clever French menu and attentive staff. Book early or you'll miss out. But hang on... there's always Bar Twenty Five on the top floor if there's no space in the restaurant so you can always treat yourself to a cocktail liquid lunch. Great for that extra special occasion. And lovely artwork by Anna Lorimer to admire.
Add to cart
Professionally printed on high quality A3 230gsm paper
Printed on A3 sized paper, the image is centered to leave an edge to help with mounting. Frame is not included. The print will be rolled and sent in a cardboard tube.